WELCOME to Creative Critterz Cake & Desserts blog! I'm Tammy! My bff, Angela and I are having so much fun with our new cricut cake machines and wanted to showcase them on a blog specially for making cakes & desserts! Another good friend, Myrel (pronounced like Merle) will also be joining us here. Our plan is to not only show you how to use your CRICUT CAKE machines, but to share tips and tricks and RECIPES!! So, follow or subscribe, because you don't want to miss ANY of the posts!
I just LOVE the PLANTIN SCHOOLBOOK cartridge!
How about decorating a CAKE with it?!?! Yep... you got it. Take a look at these cakes:
Now HOW CUTE IS THAT!? The images are from PLANTIN SCHOOLBOOK... but the cartridge was used with the new CRICUT CAKE machine that is being launched on HSN this month.
I'm so excited about this new branch of Provocraft and new hobby for me! I got to see it and play with it at CHA in Anaheim, Ca this past January! Also got to meet the talented and beautiful Jinger! She is so nice!
If you haven't seen the new CRICUT CAKE in action... then watch this video of JOSH (not Jon!) from Provocraft demonstrate the Cricut Cake for me at Winter CHA! It's gonna be such a fun machine to have!!
What a cool machine! You don't have to be a baker or even a cake decorator to produce beautiful desserts now thanks to Cricut Cake! Here are some samples from the Gala I attended at CHA: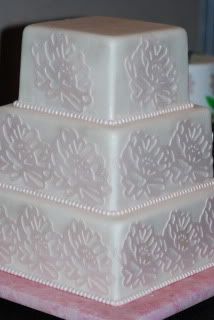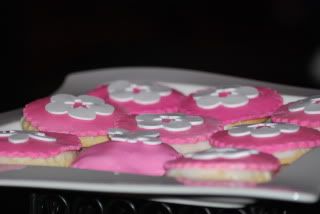 Can you say "YUM"?!
Cricutingly yours,

Tammy